2021 Gauna Kamika Ekadashi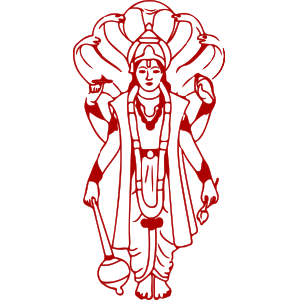 Vaishnava Kamika Ekadashi is observed on the Ekadashi Tithi i.e., the eleventh day of the Krishna Paksha in the Shravana month of the Hindu calendar. According to the Vaishnava calendar, it falls in the Sridhar month. On this day, devotees worship Lord Vishnu. The Vaishnava Kamika Ekadashi is one of the most propitious and significant Ekadashi celebrations for Vaishnavas. This is because it falls during the Chaturmas period, which is an auspicious four month period devoted to Lord Krishna - an avatar of Lord Vishnu. The Vaishnava Kamika Ekadashi Vrat is an important fasting ritual of the Hare Krishna followers.
Ekadashi Fasting Days
Apart from Indira Ekadashi, there are 23 Ekadashi Vrat in a year that fall on Krishna and Shukla Paksha of Hindu Calendar. All these Ekadashi tithi are very significant in Hindu traditions and are popular with various Ekadashi names. Here is the list of Ekadashi Vrat observed throughout the year.
| | | | |
| --- | --- | --- | --- |
| S. N. | Hindu Month | Paksha | Ekadashi Vrat |
| 1 | Chaitra | Krishna Paksha | |
| 2 | Chaitra | Shukla Paksha | |
| 3 | Vaishakha | Krishna Paksha | |
| 4 | Vaishakha | Shukla Paksha | |
| 5 | Jyeshtha | Krishna Paksha | |
| 6 | Jyeshtha | Shukla Paksha | |
| 7 | Ashadha | Krishna Paksha | |
| 8 | Ashadha | Shukla Paksha | |
| 9 | Shravana | Krishna Paksha | |
| 10 | Shravana | Shukla Paksha | |
| 11 | Bhadrapada | Krishna Paksha | |
| 12 | Bhadrapada | Shukla Paksha | |
| 13 | Ashwin | Krishna Paksha | Indira Ekadashi |
| 14 | Ashwin | Shukla Paksha | |
| 15 | Kartika | Krishna Paksha | |
| 16 | Kartika | Shukla Paksha | |
| 17 | Margashirsha | Krishna Paksha | |
| 18 | Margashirsha | Shukla Paksha | |
| 19 | Paush | Krishna Paksha | |
| 20 | Paush | Shukla Paksha | |
| 21 | Magha | Krishna Paksha | |
| 22 | Magha | Shukla Paksha | |
| 23 | Phalguna | Krishna Paksha | |
| 24 | Phalguna | Shukla Paksha | |