2023 Pradosh Vrat Ashburn, Virginia, United States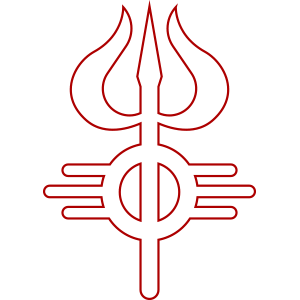 2023
Ashburn, Virginia, United States
When is Pradosh Vrat
in May, 2023
03 May, 2023 (Pradosh Vrat (S))
17 May, 2023 (Pradosh Vrat (K))
Get your Kundali Report Now by Renowned Astrologers in just $ 14.99/-
Highly Recommended
Get Complete Kundali Report
Pradosh Vrat or Pradosham (Hindi:प्रदोष व्रत, Tamil:பிரதோஷ விரதம் , Telugu:ప్రదోష వ్రతం, Malayalam:പ്രദോഷ വ്രതം ) is a popular Hindu Vrat that is dedicated to Lord Shiva and his wife, Goddess Parvati. Devotees observe this vrat for eternal bliss, spiritual upliftments and good health. Pradosh Kaal timings usually lie in "Sandhyakal" that is in the evening of twilight.
What Is Pradosh Vrat (fasting)?
The word Pradosh Vrat in Hindi means Vrat related to the first part of the night or the evening. This sacred Vrat is observed to seek blessings of Lord Shiva and Parvati. Pradosh Vrat is observed tw times in a month.
Pradosh Vrat Tithi 2023
Pradosham Vrat tithi falls on trayodashi (thirteenth day in Hindu month). There are two Pradosh days in a Hindu month, one falling in shukla paksha (waxing moon) and other in krishna paksha (waning moon).
Different Types of Pradosh Vrat
It is called Soma Pradosham or Chandra Pradosham when the day falls on Monday.
On Tuesdays, it is termed as Bhauma Pradosham.
When the day falls on a Saturday, it is known as Shani Pradosham
2023 ka Pradosh Vrat ka Calendar
Here is the Pradosh Vrat 2023 list that includes all the Pradosham 2023 dates for each month. From Pradosh Vrat January 2023 dates to Pradosh Vrat in December 2023 date, you can find every detail such as today Pradosha Kalam timings/Pradosh Kaal Time Today, Pradosh Vrat date and Pradosh Vrat Tithi 2023. Check out Pradosh Vrat Calendar and find about Trayodashi of each month. (Trayodashi kab hai?)
List of Pradosh Vrat 2023
Importance of Pradosh Vrat
Pradosh Vrat is considered very auspicious. This is an important vrat among all vratas (fasts) that is mentioned in the Hindu scriptures. It is said that worshiping lord Shiva on Pradosh Kaal time washes away all your sins and bestows moksha or mukti after death. Keeping Pradosh vratam or donating two cows helps you reap the same reward. There is a popular saying that a person who performs vrat on Pradosham dates "Shiva will be his". Thus, one should always perform Shiv Puja after checking Pradosh time today.
Benefits on different vars (days of week)
Longevity and good health can be obtained by fasting on Sundays.
Your prayers are answered by keeping the vrat on Monday.
Fasting on Tuesday brings relief from diseases.
Your wishes are fulfilled if you keep the Pradosh vrat on Wednesday.
Pradosh Vrat on Thursday destroys enemies.
Pradosh Vrat on Friday blesses you with good fortune and happiness in married life.
If you want a child, then observe this vrat on Saturday.
Best Time to Perform Pooja according To Hindu calendar
As pe Hindu scriptures, the best Pradosh Kaal time to perform Shiv Puja is on Trayodashi Tithi after Sunset. Check when Trayodashi is to know about the next Pradosh Vrat.
Also read: Other popular fasts and Indian calendar of festivals and vrats