Happy Diwali 2023 Wishes Images, Status, Quotes, Wallpapers, Messages, Photos
You may make this 2023 Diwali unique and special by sending beautiful Happy Diwali wishes, images and photos to your loved ones. Show your zest and vigour with amazing diwali background hd, diwali wallpapers, deepavali images, diwali rangoli image and diwali celebration images. Find the best Happy Diwali images for free download here.
Happy Diwali 2023: Happy Diwali Wishes Images, Status, Wallpapers, Quotes, Photos for Whatsapp and Facebook
Get free Happy Diwali images 2023 photos gallery that includes beautiful Happy Diwali greeting cards, Diwali diya images, Diwali banner, Diwali picture and Diwali photos. Send cute Diwali stickers, Diwali clipart, Diwali vector images, Happy Diwali gifs, Diwali png images and much more! Explore the post for Divine Happy Diwali images HD wallpapers of Maa Lakshmi and Lord Ganesh.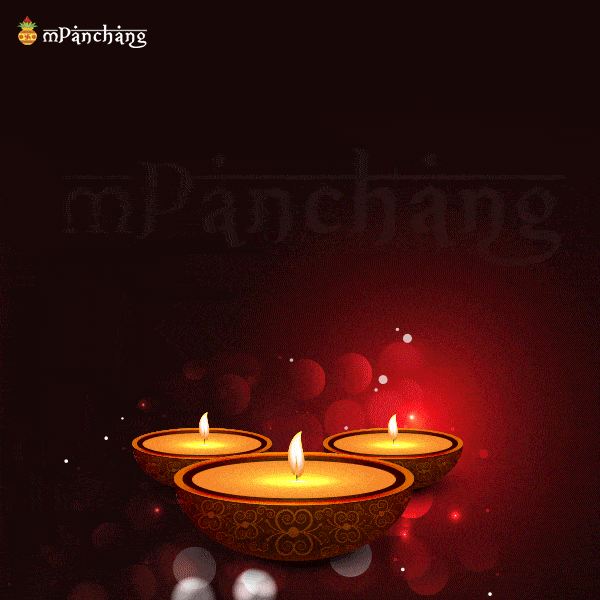 We wish you a very happy Diwali to you and your loved ones. May this festival of lights bring health and wealth to you and your family members.
May the brightness of Diya stay in your heart forever,
and you have a bright, happy, joyous life ahead.
Wishing you all a happy Diwali
The festival of lights brings new hopes and fresh beginnings.
Wishing you a Pleased Diwali to you and your family!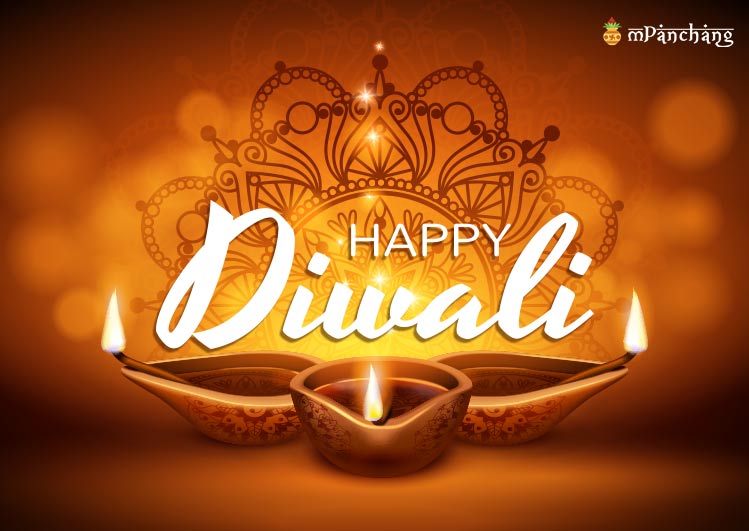 May this Diwali enrich your life with light, wisdom, love, and prosperity.
As Diwali approaches, may your smile shine as brightly as the Diwali lights and forbid all darkness from your life.
May all your worries be burnt away by the lights of Diwali. Happy Deepavali.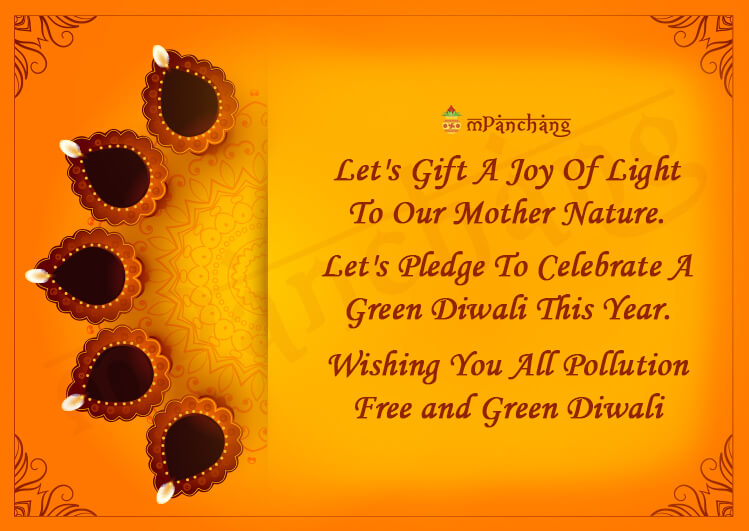 Let's gift a joy of light to our mother nature.
Let's pledge to celebrate a green Diwali this year.
Wishing you all pollution free and green Diwali
Your dreams and desires are beautiful;
May all of them be achieved in this festival
May this Diwali bring light and hopes to you and your dear ones.
Also See: Diwali Greetings, Wishes, Message, Quotes and SMS Collection
New hopes and joy are in the air,
Its festive season everywhere!
Wishing you and your family
a lot of happiness and prosperity for Diwali
On Diwali, I want to share you wishes for a year,
filled with a lot of joy, good health, and prosperity.
May the Supreme light help you fight your darkest weakness,
may it enlighten your heart with compassion and unconditional love.
Wishing you and your dear ones pleased Diwali!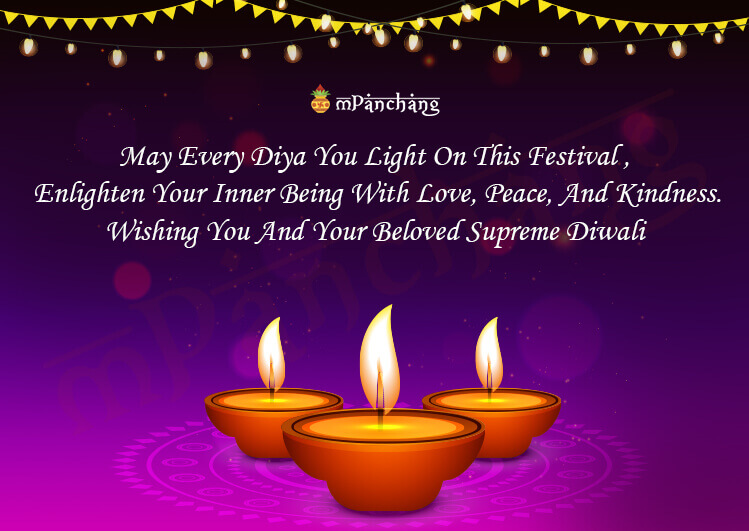 May every Diya you lit on this festival of lights,
enlighten your inner being with love, peace, and kindness.
Wishing you and your beloved Supreme Diwali
We want you to lighten your life with new hopes and astrological guidance.
May this Diwali festival brings new joy and peace in your life.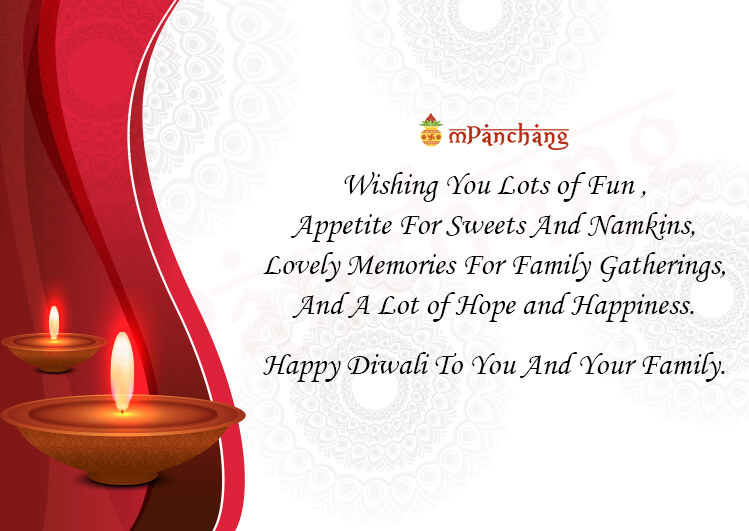 Wishing you lots of fun for crackers,
appetite for sweets and Namkins,
lovely memories for family gatherings,
and a lot of hope and happiness
Happy Diwali to you and your family.
Hope you have a joyful and memorable Diwali.
Let the celebrations bring never-ending happiness-
to you and your near -dear ones. Shubha Diwali!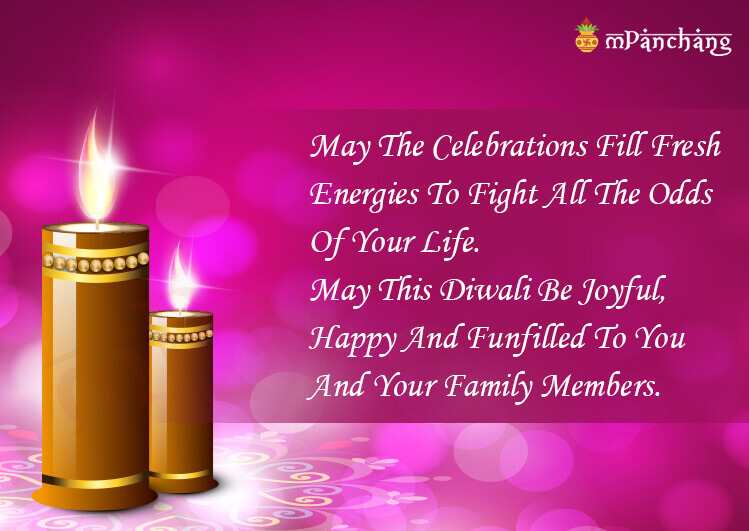 May the Diwali lights dance like fireflies on the path of your life.
May the celebrations fill fresh energies to fight all the odds of your life. May this Diwali be joyful, happy and fun filled to you and your family members.
On the auspicious occasion of Diwali, I wish -
happiness multiplies,
and sorrows are divided from your life.
Wishing you and your family members Shubha Diwali
On this auspicious festival, I pray God, may you enjoy cheer, love, peace, and hope forever!
Wishing you and your loved ones Supreme Diwali
Warm wishes for Diwali to you and your near -dear ones!
A lamp glows for an hour or two,
lantern for three-four hours,
Sun for a day,
but wish can shine for many days!
Here I wish you a glowing Diwali and glowing life!
Also See: Beautiful And Colorful Diwali Rangoli Patterns & Drawings
May the joy this festival brings, brighten your life; and the fresh hopes this festival brings, fulfil all your dreams and desires. Happy Diwali to you and your family
May this divine festival of Diwali brings new hopes and joy -
to you and your family.
May your life bloom with happiness and good health on this auspicious day
Wishing you good health, wealth, love, and peace on this festival season. Happy Diwali!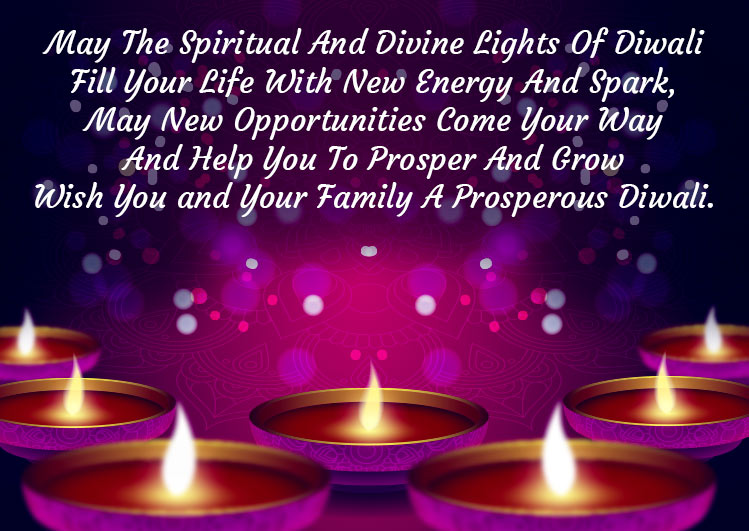 Let's enjoy this festival with prayers and lights,
not with fumes and crackers.
Let's replace that pollution with love and compassion towards nature.
Wishing you and your loved ones Green and Safe Diwali!
Let's celebrate this divine festival with-
lights of forgiveness,
colours of kindness,
and prayers of wellness.
Happy Diwali to you and your family members
Diwali is a celebration of victory over evils,
knowledge over ignorance,
light over darkness.
May this festival brighten your life with wisdom, love, and compassion! Shubha Diwali
Also See: The Story Behind Gujarati New Year - Wishes And Greetings
Sharing you candles to brighten your life,
colors to decorate it vibrantly,
gifts to share success,
Sweets to munch on memorable family gatherings
and prayers to thank God for all the blessings he showered on you and your family.
Happy Diwali!
Light a Diya of love,
Blast a pain of sorrow,
Shoot a rocket of success,
Fire a flowerpot of joy,
Create a Rangoli of memories
and worship for the good of all!
Happy Diwali to you and your family!
May the divine light of this festival lit your inward journey,
may the colors ensure the harmonious vibrancy of all the senses,
may the prayers bring peace and
may this celebration make you learn how to celebrate life energies!
Happy Diwali!
For sure, we will blast this Diwali with fun and happiness,
but there are a few people who are not as fortunate as us.
Don't make them feel bad.
Share your love, share your care.
Let's make this Diwali an inclusive celebration!
Diwali Day-1 Festival
Govatsa Dwadashi, Vasu Baras
Diwali Day-2 Festival
Dhanteras, Dhanvantari Trayodashi
Diwali Day-3 Festival
Yama Deepam, Kali Chaudas, Hanuman Puja, Tamil Deepavali, Narak Chaturdashi
Diwali Day-4 Festival
Diwali Lakshmi Puja, Kedar Gauri Vrat, Chopda Puja, Sharda Puja, Diwali Snan, Diwali Devpuja
Diwali Day-5 Festival
Dyuta Krida, Gowardhan Puja, Annakut Puja, Bali Pratipada, Gujrati New Year Celebration
Diwali Day-6 Festival
Bhaiya Dooj, Bhau Beej, Yama Dwitiya
About Diwali Festival
The wait is now over! November is here and now is the time to celebrate the much-awaited and popular festival of Hindus that is also known as Deewali, Divali, Deepavali and festival of lights. This year, Diwali 2023 will fall on Monday, 24 October. The festival will be celebrated for ten days all over India with great fervor and enthusiasm.
Diwali is celebrated to honor the victory of Good over evil. As per Hindu scriptures, on the day of Diwali. Lord Rama came back to his kingdom Ayodhya with his wife, Sita and brother Laxmana, after killing the demon king, Ravana and completing his exile of 14 years. On his arrival, natives of Ayodhya lit the earthen lamps and celebrated the day as a big festival. Thus, every year as a remembrance, Diwali is celebrated by Hindu devotees.
On this day, people also worship Goddess Lakshmi and Lord Ganesha to seek wealth, abundance and prosperity. They make sweets and wish everyone a very Happy Diwali by sending them gifts and messages.