Happy Sawan Somwar 2021: Wishes, Quotes, Images, Messages and Status
Happy Sawan Somwar 2021 wishes, images, quotes, status, messages: As per Hindu Panchang, the month of Sawan or Shravana will begin from July 25, 2021 and end on August 22, 2021. This year there will be 4 Mondays in the Shravan month. The first Sawan Somwar or first Monday of Sawan month will be observed on July 26, 2021 and the second, third and fourth Sawan Somwar (Monday) will be on the 2nd, 9th and 16th of August, 2021 respectively.
Know about the Shravana Somwar Vrat Puja Rituals for 2021.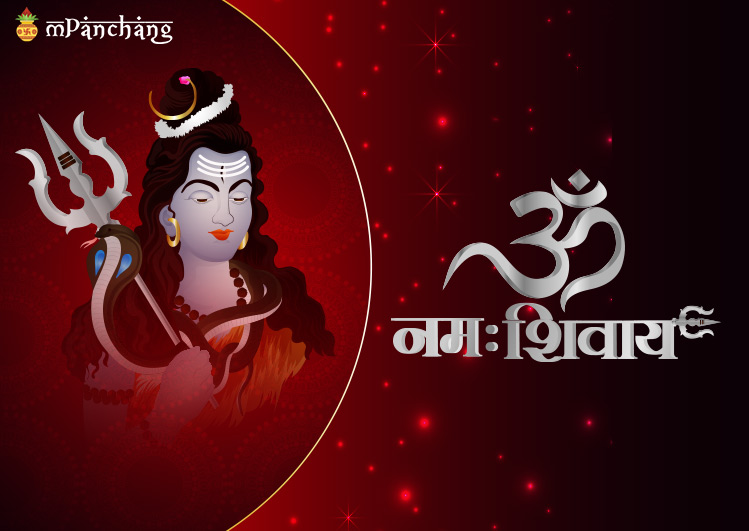 It is believed that Shravan is one of the most auspicious months of the Hindu Calendar. In this month, worshipping Lord Shiva proves very beneficial. According to Hindu scriptures, anyone who worships Lord Shiva and recites Lord Shiva Mantra with a whole heart in Shravan gets all their desires fulfilled. They receive Lord Shiva's blessings and find their desired life partner.
May Lord Shiva and Goddess Gauri bestow blessings on you and your family. On this auspicious occasion of Sawan Somwar, may all your sorrows vanish and you get happiness from all the world. Har Har Mahadev! Om Namah Shivay!
In this auspicious month, devotees perform Shravan Mass Shiv Puja and Rudraabhishek Puja. Most devotees observe fast on every Sawan Somvars and offer flowers, fruits and alms to needy ones. Nowadays people also share Sawan Wishes, Sawan Somwar messages, Lord Shiva images, pictures and Special Sawan Somwar status on Whatsapp and Facebook. Some people believe that sharing Sawan Somwar wishes are the means to spread positivity and Lord Shiva's blessings.
May the blessings of Lord Shiva be upon all. May you find the strength to surpass all hardships and attain success, peace and harmony in your life. Har Har Mahadev! Har Har Mahadev Aarti in Hindi and English and Significance of worshiping Lord Shiva.

You may also display enthusiasm and devotion to Lord Shiva by sending Sawan Somwar wishes and messages to your loved ones. In this post, you may find a list of Sawan Somwar wishes for everyone. It includes Sawan Somwar messages, Sawan Somwar special quotes and first Sawan Somwar greetings, beautiful Sawan Somwar special images and pictures.
This Shravan Somwar, may Lord Bholenath eliminate all the hurdles from your path and you receive happiness, prosperity and opulence. Happy Shravan Somwar! Jai Bum Bhole!
Whoever seeks Lord Shiva never lacks anything. So, let's pray to Lord Shiva and worship him with great love and devotion. May his great blessings and grace shower upon you this Shravan Somwar. Have a blessed Sawan Somwar. Om Namah Shivay! Jai Shiv Shankar!
Jai Shiv Shambhu! May this Sawan Somwar the grace and blessings of Lord Shiva shower upon you and your family. May all your wishes get fulfilled with the worship of Bholenath. Happy Sawan Somwar!
Also see Hindu God and Goddess Images.
Har Har Mahadev: Happy Sawan Somwar Wishes, Images, Quotes, Status and Messages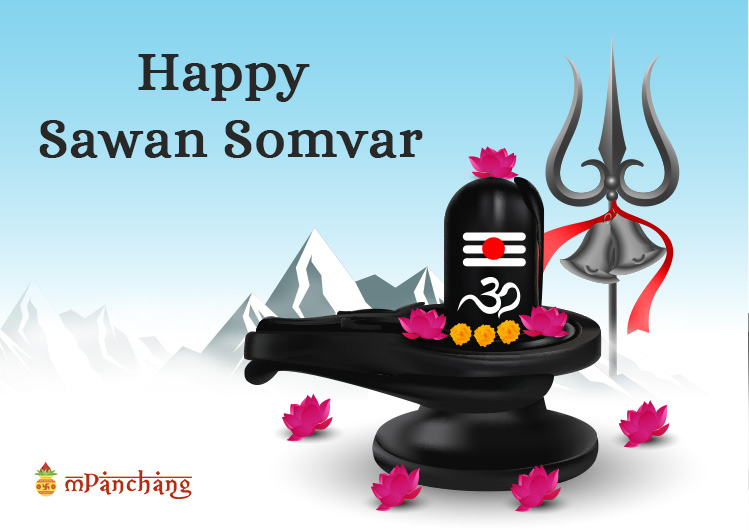 May Lord Shiva destroy all your worries, sorrows and hurdles. May you find the happiness that you are searching for with the grace of Lord Shiva Happy Sawan ka Pehla Somwar!Har Har Mahadev!
I pray to Lord Shiva to bestow you and your family with lots of happiness, wisdom, good health and prosperity! Happy Sawan Somwar!
May Lord Shiva always be by your side in every phase of your life. May you find happiness and success by invoking the great powers of Mahadev! Happy Ganesh Chaturthi!
May the blessings of Devo Ke Dev Mahadev be always upon you. May Lord Shiva bestow you with wisdom, positivity, happiness, good health and success. Happy Somwar!
May Lord Shiva endow you with the ability to destroy sorrow and enhance good luck and happiness. May you find what you desire and get what you deserve. Happy Sawan ka Pehla Somwar! Happy Sawan 2021! Know about Maha Mrityunjaya Mantra Meaning & Benefits.
On the auspicious day of Shravan Somwar, may you feel the presence of Lord Shiva and experience his mystical powers in the entire atmosphere. Wishing you and your family a very happy Sawan Somwar 2021!
Discover your hidden powers and tune with your inner self to get closer to Lord Shiva. May this Shravan Maas, you realize your life purpose and awaken the inner consciousness to be like Adi Yogi Shiva. Happy Shravan to you!
Seek blessings of Lord Shiva and worship with utmost love and devotion to brighten up every moment of your life. On the sacred day of Shravan Somwar let's pray to Lord Shiva for prosperity, peace, and happiness.
Sawan Somwar is the day when you utter the name of Lord Shiva and get enlightenment and divine knowledge. Feel the presence of Supreme Shiva and appease him to eliminate negativity and find peace and positivity. Hara Hara Mahadev! Jai Shiv Shamboo! Happy Shravan Somwar to you!
Let this Shravan month, may Lord Shiva bless you with a partner like him. May you receive marital bliss and attain enlightenment and positivity. Wishing you a very Happy and blessed Shravan Somwar 2021!
Read more - Upcoming and This Month Festival,

Happy Shravan Somwar 2021: Lord Shiva Quotes from Sadhguru to Spread Positivity and Joy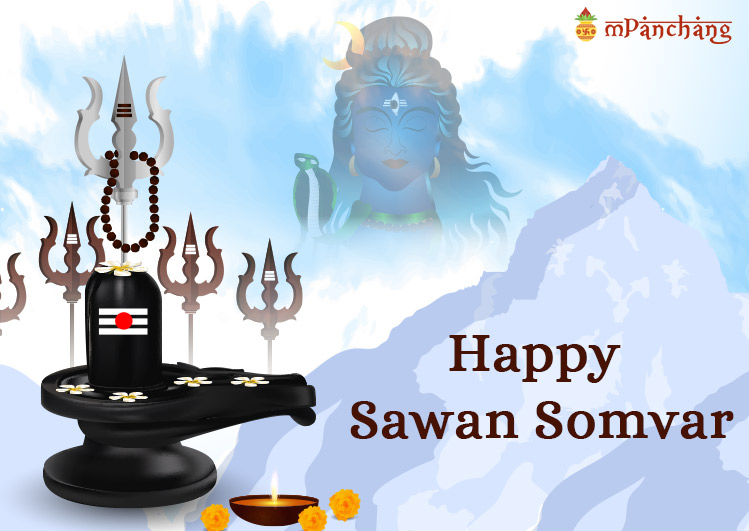 "Shiva likes people who are not inclined towards anything but simply a burning." – Sadhguru"
"The whole universe bows to lord shiv and I bow to Lord Shiva. Har Har Mahadev!"
"No matter what your life situation is, Shiva is always relevant – that is why he is Mahadeva. Shiva, a solution not for petty problems but for Liberation." – Sadhguru"
"The greatest power in existence is Shiva. Shiva means nothingness. Nothingness, the very basis of Everything." – Sadhguru"
"When Shiva beats his DAMRU DAM DAM- Evil Shakes and the Wise Awakes."
"Everything that you call creation comes from nothing and goes back to nothing. This nothingness, which is the source of all creation, is what we refer to as Shiva" – Sadhguru"
"He is all and everything. He is the universe. "
"Shiva will be your side when you trust him and follow the path."
Know the Shubh Muhurat for Shiv Puja and learn how you should perform Shiv Puja on Shravan Somwar for best results. Talk to an Astrologer and get detailed information and answers for all your questions related to Shravana Somwar and Lord Shiva's Puja rituals.
Whoever seeks Lord Shiva never lacks anything. So, let's pray to Lord Shiva and worship him with great love and devotion. May his great blessings and grace shower upon you this Shravan Somwar. Have a blessed Sawan Somwar. Om Namah Shivay! Jai Shiv Shankar!

Latest Festival Wishes and Status for Facebook, Instagram and WhatsApp.