Happy Guru Purnima 2023
People send Guru Poornima quotes through greeting cards, facebook, and Whatsapp happy Guru Purnima messages to their loved ones. Nowadays, Guru Poornima status can also be set for your Whatsapp account on this day.

Guru Purnima greetings is a wonderful way to convey your admiration and your regards to those who have taught you the ways of life and this wonderful festival in 2023 falls on 03 July. Usually on this day people visit temples to pray for the wellbeing of their family and teachers.
It is a secular as well as a religious festival. The term guru stands for removal of darkness. It combines two words, "Gu" plus "Ru". This festival is celebrated in India, Nepal, and Bhutan. So, you can send Guru Purnima wishes to your elders and your teachers on this auspicious day.
To know more about Guru Purnima refer to the topic called Guru Poornima story.
Guru Purnima Wishes Images 2023, Quotes by Famous Dignitaries
May on this auspicious occasion of Guru Purnima, the boundless grace of the Guru be upon you and your family. Happy Guru Purnima!
May with the grace of Guru be upon you and your family. May with the blessings of Guru you realize your strengths and achieve all your goals. Happy and blessed Guru Purnima!
Guru is the one who shows you the truth and enlightens your life with knowledge. Let's show our gratitude towards them and seek their blessings on this auspicious occasion of Guru Purnima. Happy Guru Purnima!
Guru is the ultimate way to find truth and knowledge. Let's seek Guru and their teachings to make our life enlightened and happy. Happy Guru Purnima to you!
Guru is the lighthouse that guides the ships of our lives. May this Guru Purnima we all salute the teachers who have enlightened our minds and made us who we are today. Happy Guru Purnima!
Also see Happy Guru Purnima Wishes Images for Status in Hindi.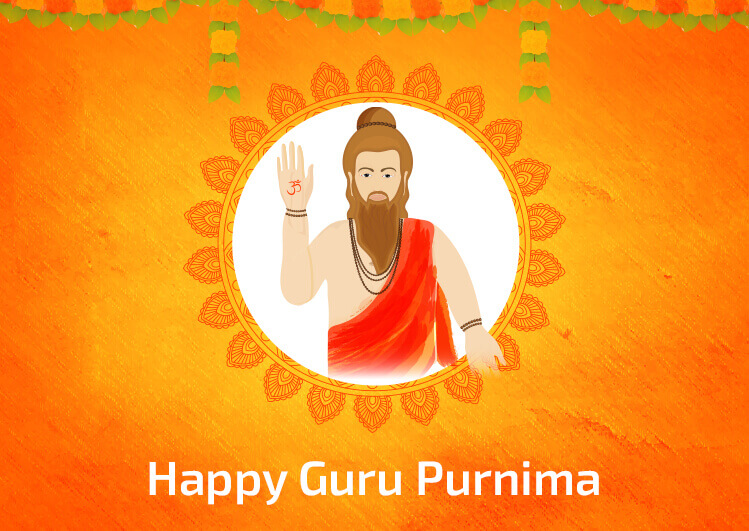 So, let us explore what all Guru Purnima greetings and quotes on Guru Purnima, can be sent to your near and dear ones.
2023 Guru Purnima Quotes for Teachers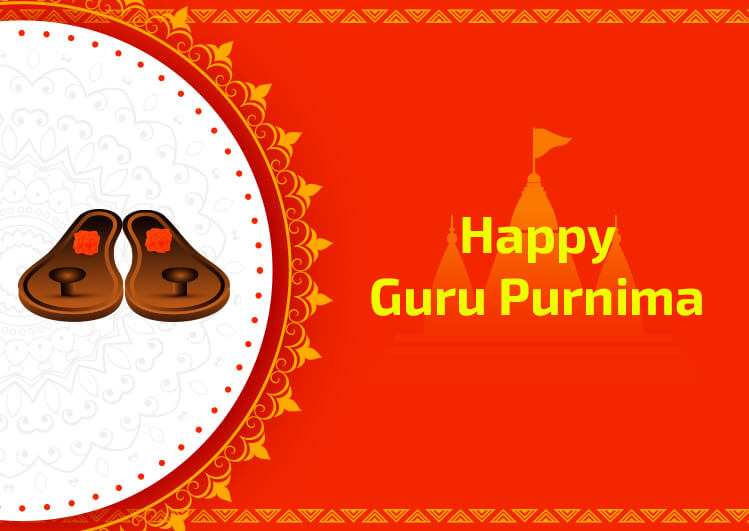 1. Guru and God both appear before me. To whom should I prostrate? I bow before the guru who introduced God to me - Kabir.
2. Worshipping the feet of the guru is the ultimate of all worships- Sri guru Pranam.
3. A man should first direct himself in the way he should go. Only then should he instruct others- Gautam Buddha.
4. Guru is the creator brahma, grew is the preserver Vishnu, guru is the destroyer Shiva. guru is directly the Supreme spirit – I offer my salutations to this guru. Adi Shankar.
5. Let no man in the world live in delusion. Without a guru, no one can crossover. Guru Nanak.
Guru Purnima quotes for those distant people who taught you something in some way are given below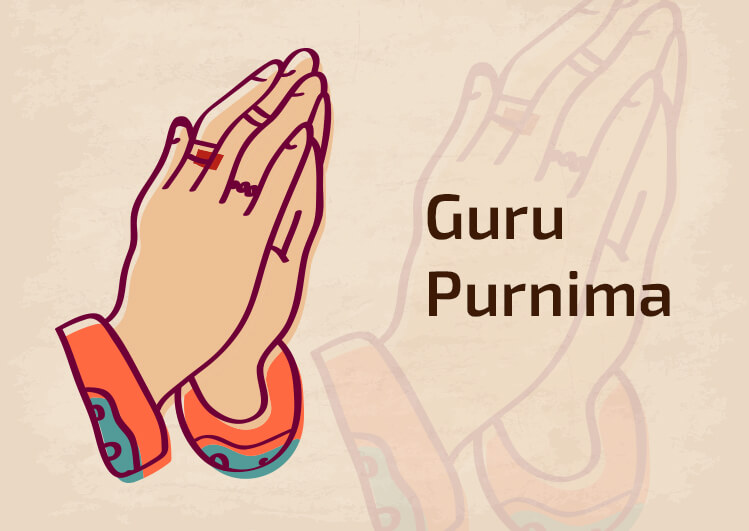 6. I bow at his feet constantly, and pray to him, the guru, the true guru, has shown me the way. Guru Nanak
7. He alone teaches who has something to give, for teaching is not talking, teaching is not imparting doctrines, it is communicating. Swami Vivekananda.
8. The enemy is a very good teacher. Dalai Lama.
9. When one finds the true guru, one can conquer half the world. Thanks for taking me as your disciple. Anonymous
10. Group onymous celebrates the human ability to rise beyond physical nature, and the greatness of Adi Yogi who made this possible. Sadh guru
Guru Purnima quotes for spiritual leaders you admire or follow are given below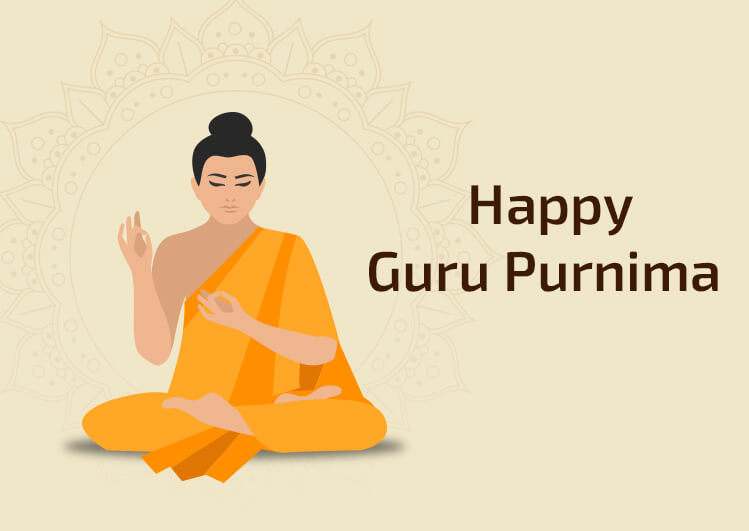 11. My guru said that when he suffers, it brings him closer to God. I have found this, too. Ramdass
12. Guru is Shiva sans his three eyes, Vishnu sans his four arms, Brahma sans his 4 heads. He is the God Shiva himself in human form. Brahmanda Purana.
Guru Purnima Greetings 2023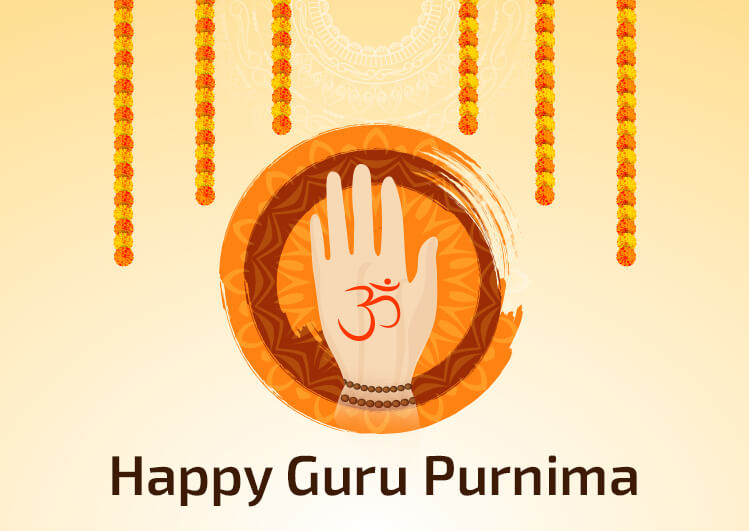 Guru Purnima greetings that you can send using Facebook and WhatsApp messenger are given below.
Happy Guru Poornima Wishes Images and Messages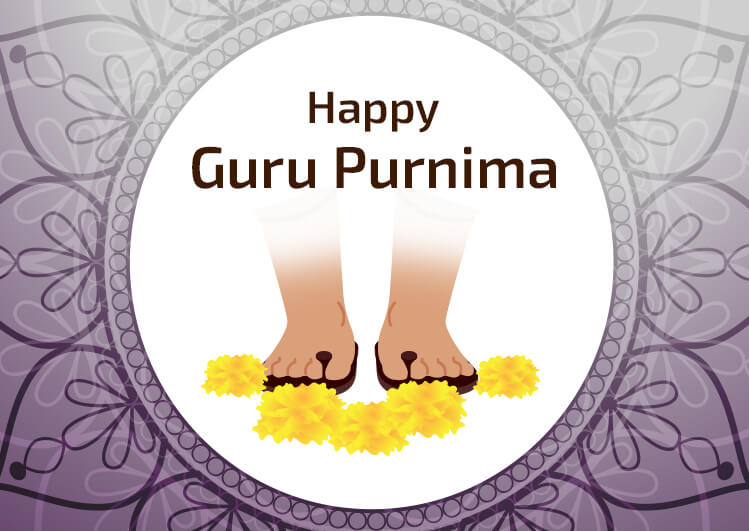 "I have been blessed with your presence
who showed me how to find happiness in my adversities,
who showed me how to be calm in the face of turmoil.
I do not know what I would have done had I not found you
Happy Guru Poornima."
Guru Purnima Wishes Images and Quotes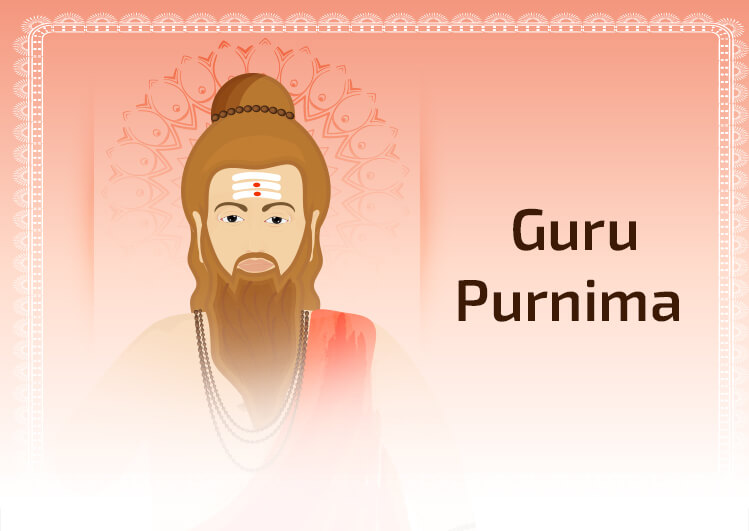 "I have walked with you
I have laughed with you
I have expressed my sorrows to you
and you have stood there like a tree
shading my existence from the harm of the world
there cannot be a teacher equal to your mother.
Happy Guru Poornima 2023."
Happy Guru Poornima Wishes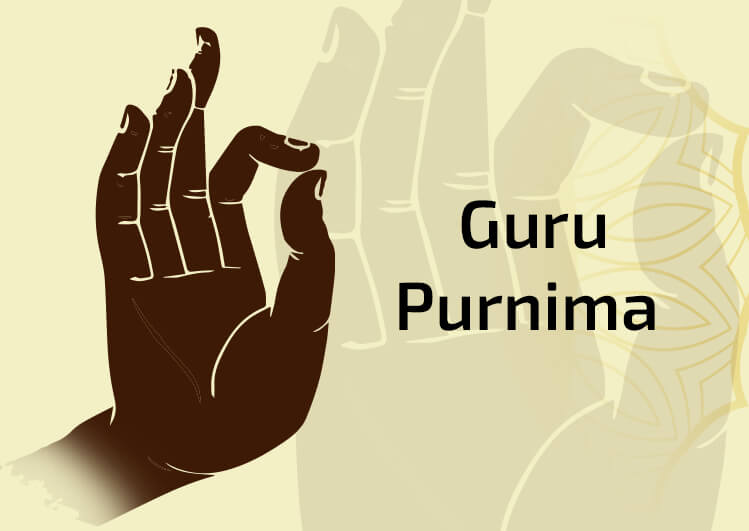 "You have inspired my life and you have been responsible for taking it forward in the right direction. Happy Guru Purnima."
Guru Purnima Status Images for Whatsapp and Insta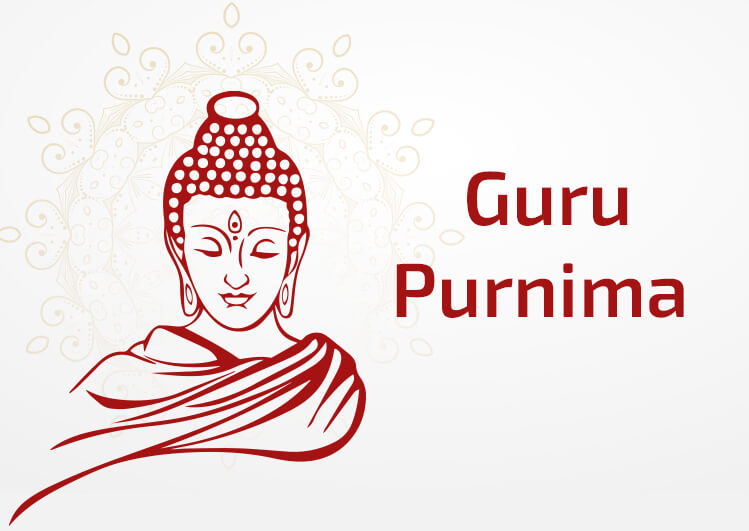 "I have been hard upon myself thinking that I was wrong
it was you who taught me to see the difference
between the wrong I can do and the wrong done to me
the darkness within me that day became a little lesser.
Happy Guru Purnima."
Closing lines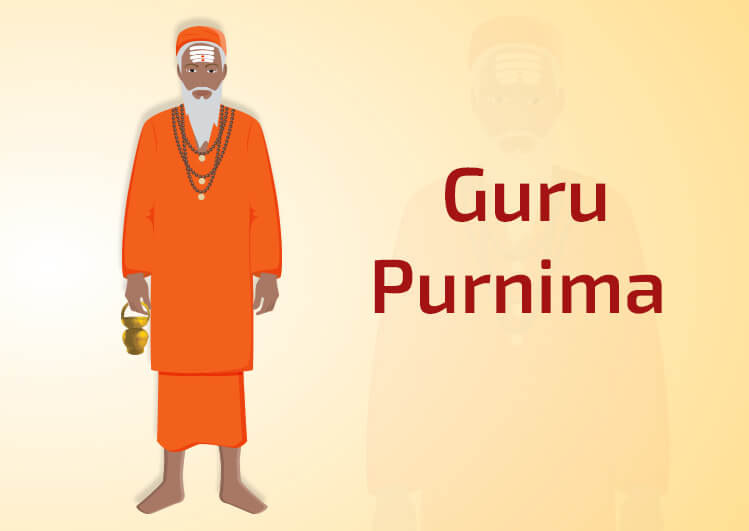 These are some of the sayings that you can put forward as Guru Poornima wishes in cards, messages and posts. Send it across to your loved ones. People you think have made an impact in your life and taught you things that made your life better can be remembered on the occasion of Guru Purnima.
You can also send Guru Purnima wishes to those who left your life's path now but once were a part.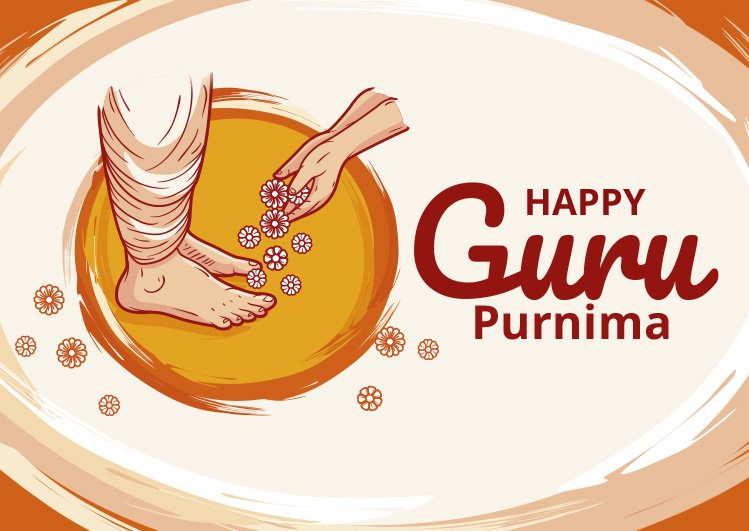 As we walk the path of life,
we come across a whole lot of people,
some come to stay and,
some come to teach us.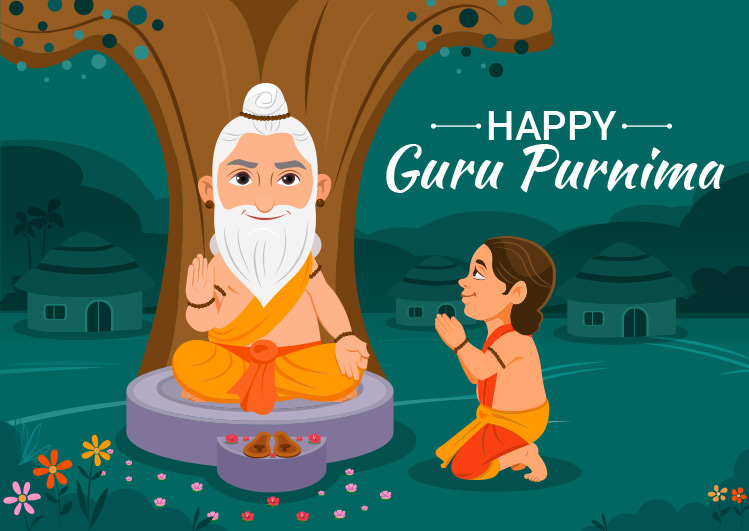 Some become our greatest teachers over a period of time. To some we cannot go back, but we must remember them on this day for all those teachings that we have learned from them.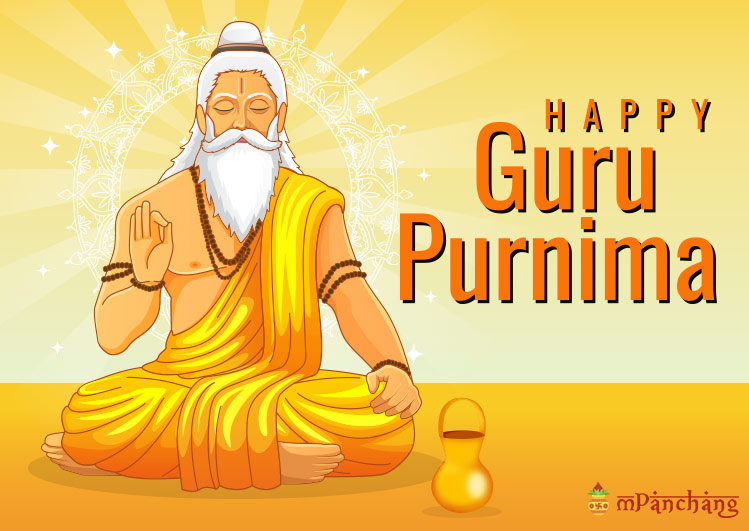 On this auspicious day of Guru Purnima, I want to thank you for teaching me and showing me the path of truth, knowledge and wisdom. Your guidance has changed my life and made me who am I today. Happy Guru Purnima!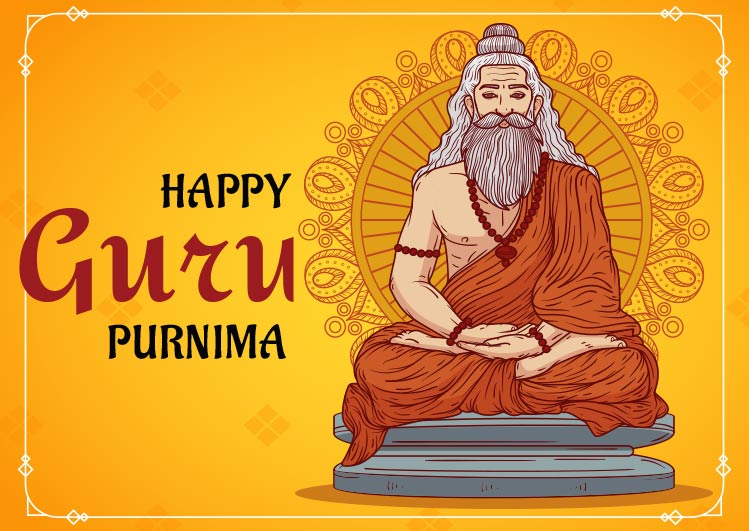 Thus, use the above Guru Purnima quotes wishes Images and Greetings, thank all those who have taught you to live, on this holy occasion.
Latest Festival Wishes and Status for Facebook, Instagram and WhatsApp.