Happy Independence Day Images 2021 Wallpapers, Whatsapp status , Photos, Greetings, Pictures: On 15 August 2021, Indian is celebrating its 74th Independence day. The day, when India got free and received independence in 1947 after the 200 years of atrocities of British rule. For Indians, this is the most important day to remember all the freedom fighters who sacrificed their life for the independence of India. It is a reminder that we need to nurture this independence and strive constantly to make India better and developed.

Know About 75 years of Independence day Celebration in India
Celebrate this significant day and wish your family, friends, loved ones and all the fellow Indians a happy Independence Day with beautiful images, messages and quotes. Send the amazing patriotic Independence day images for status to express your love for your country.
In this post, you may get the amazing Independence day images for whatsapp, happy Independence day wallpapers, independence day images for status and much more.
Know About Subhash Chandra Bose
Happy Independence Day Images, Pictures and Wallpapers for Whatsapp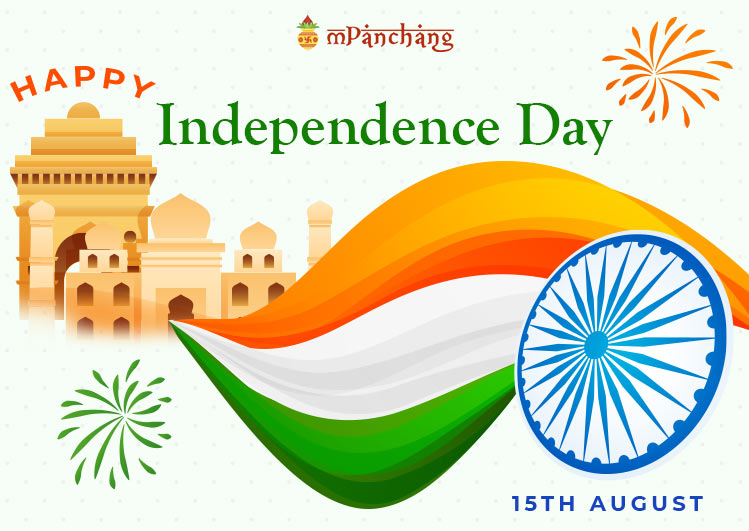 Wish 74th Independence day to everyone, post happy Independence day images in hindi and share Independence day posters on your facebook wall. You may also find here happy independence day gif and Independence day status images to post on other social media accounts and explore a great collection of happy Independence day png, Independence day gif, happy Independence day vector images and many beautiful patriotic Independence wallpapers and pictures. Check out and download for free.
Wishing you a Happy Independence Day! Today let's remember the sacrifice of people who shed their blood for our freedom. We owe our freedom to the martyrs.
Jai Hind! Celebrate the day of freedom and take a pledge to develop our nation and make it again the golden bird of the world. Happy Independence Day!

The glory of 75th Independence Day reminds us to protect the peace and harmony of the nation. May we all celebrate the wonderful years of freedom and feel motivated to serve our nation with full integrity and patriotism. Jai Hind! Happy Independence Day 2021!
Millions of people sacrificed their present for our future. They gave up their life so that we could live in the free air. On this Independence day, let us cherish their courage and fill our hearts with the same patriotism and passion. Let us cheer for India and make it proud always. Happy Independence Day 2021!
Wishing you and your family a very happy 75th Independence Day! May the tricolor fly always higher and we celebrate this day of freedom with great joy, pride and happiness.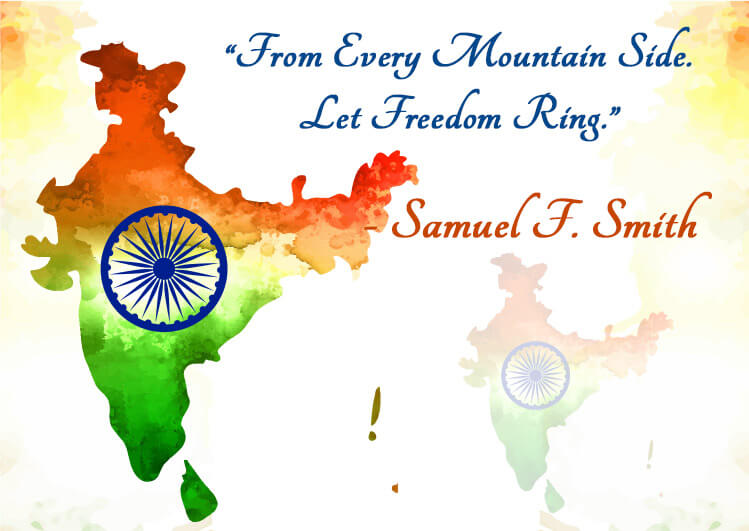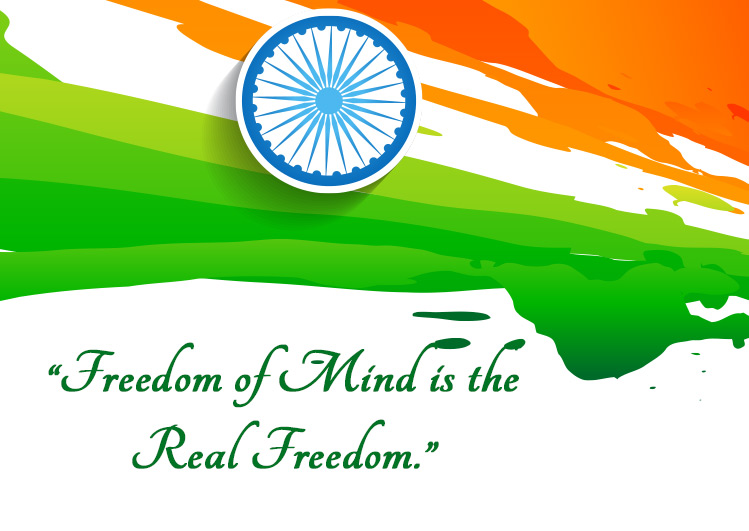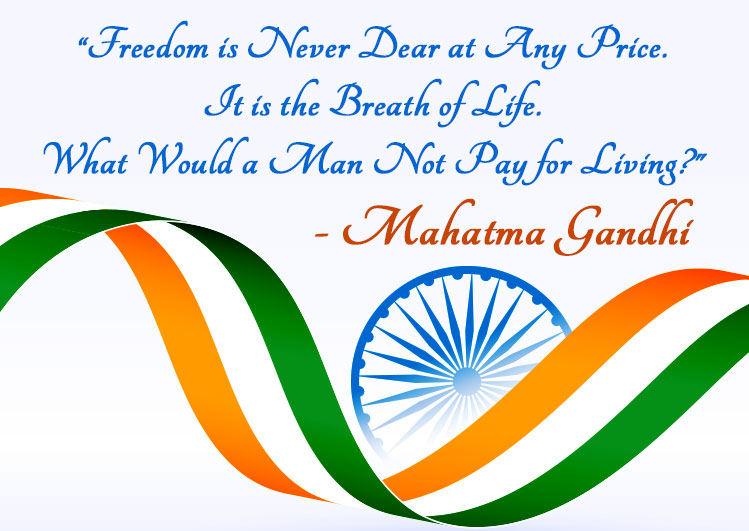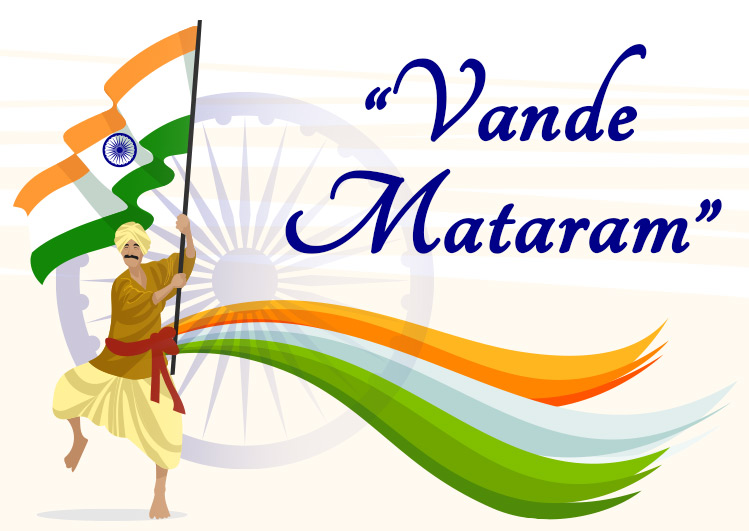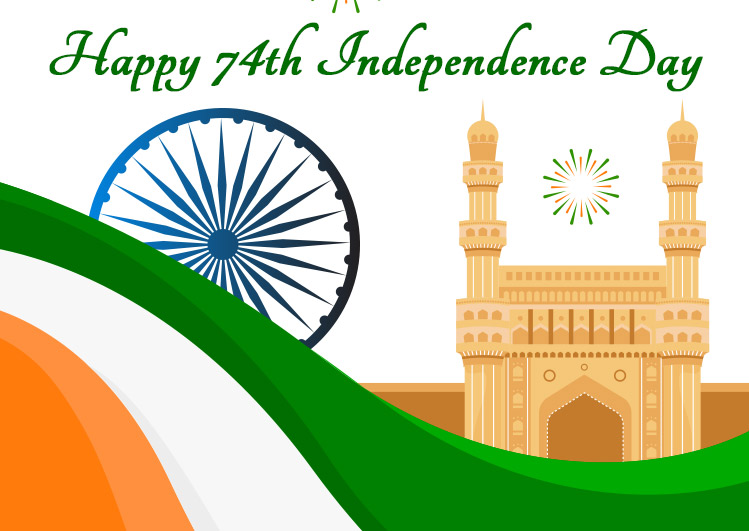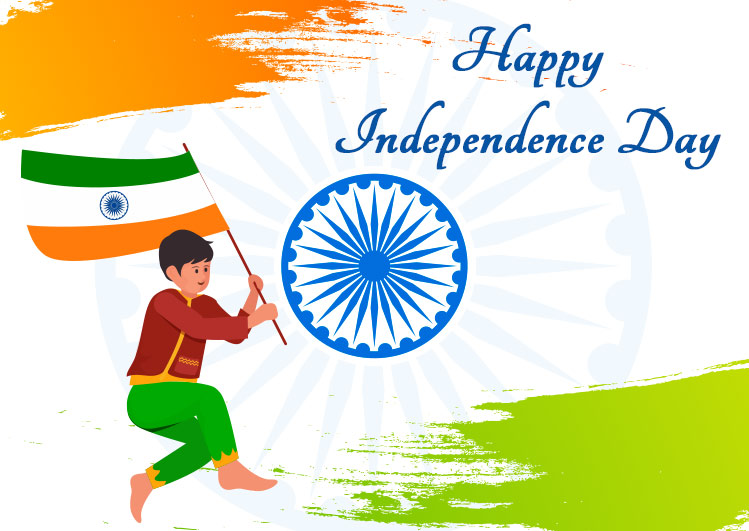 Celebrate the freedom with beautiful Independence Day wishes & Quotes: Happy Independence Day Wishes & quotes
Never forget those who laid their lives so that we may celebrate the 75th year of India's independence. A big salute to all the martyrs and the freedom fighters. Happy Independence day 2021!