2022 Purnima Shraddha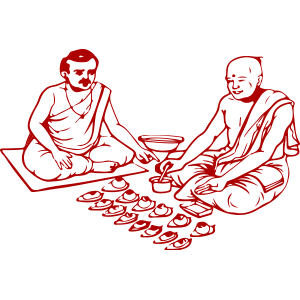 It is trusted that the customs and offerings performed amid Pitru Paksha or Shraddh produces good outcomes for satisfying the predecessors. The execution of Shraddha by a child amid Purnima Shraddha or Pitru Paksha is viewed as necessary to guarantee that the spirit of the progenitor goes to paradise. Pitru Paksha or Shraadh is considered as a foreboding period for beginning of any new undertaking and shopping of new clothing types or any family unit thing.
It ought to be outstanding that Mahalaya Shraddha for the individuals who passed on Purnima Tithi is done on Amavasya Shraddha Tithi and not on Bhadrapada Purnima. Despite the fact that Bhadrapada Purnima Shraddha falls one day before Pitru Paksha yet it is not some portion of Pitru Paksha. As often as possible Pitru Paksha begins on the following day of Bhadrapada Purnima Shraddha.
Pitru Tarpan is otherwise called Shraddha. It's done more often than not in month of September October beginning with the Full Moon day (Purnima). Pitra Tarpan Vidhi in Gujarati is finished by Brahmin. Practically speaking, the karta (the head according to Hindu Act) welcomes Brahmanaas that day, and love for their precursors. Give them extravagant nourishment, and treats them with all consideration lastly offers "pinda pradaana". The Karta then offers "dakshina" to the brahmanaas. Bhadrapada Purnima Shraddha, as Pitru Paksha Shraddhas, is Parvan Shraddhas and good time to follow up on it is either Kutup Muhurat and Rohina and so on. Muhurat after that till Aparahana Kaal gets finished. Tarpan is finished at the finish of the Shraddha