2022 Vinayaka Chaturthi Ashburn, Virginia, United States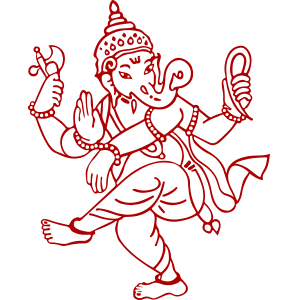 2022
Ashburn, Virginia, United States
When is Vinayaka Chaturthi
in November, 2022
26 November, 2022 (Vinayak Chaturthi)
Get your Kundali Report Now by Renowned Astrologers in just $ 14.99/-
Highly Recommended
Get Complete Kundali Report
Vinayaka Chaturthi
In Hindu scriptures, Chaturthi Tithi belongs to Lord Ganesha, son of Lord Shiva and Goddess Parvati. There are two Chaturthi Tithis (fourth day) in each lunar month in the Hindu Calendar, namely Vinayaka Chaturthi and Sankashti Chaturthi. Vinayaka Chaturthi falls after the new moon or Amavasya during Shukla Paksha in a lunar month, while Sankashti Chaturthi falls after the full moon day or Purnima during Krishna Paksha every month. Lord Ganesha signifies prosperity, wisdom and good fortune. He is believed to be the remover of obstacles and also the lord of learning.
List of Vinayaka Chaturthi 2022
Vinayaka Chaturthi Dates
While a fast for Vinayaka Chaturthi is observed every month, the most important Vinayak Chaturthi falls in the month of Bhadrapada, and is known as Ganesha Chaturthi. The festival of Ganesh Chaturthi, which marks the birth of Lord Ganesha, is celebrated throughout India with enthusiasm. At the end of the 10-day festival, devotees carry out a procession with fanfare to immerse idols of Lord Ganesha. The idols are set up (sthapna) at pandals or homes, where Ganesh Chaturthi puja is done.
Importance of Ganesh Chaturthi / Vinayaka Chaturthi
Ganesh Chaturthi, dedicated to Pratham Pujya Lord Ganesha, begins on the fourth day (chaturthi) of the Shukla Paksha in Bhadrapada month and goes on for 10 days. As per the Gregorian calendar, the day usually falls in August or September. Ganesh Chaturthi celebrations are done on a large scale in Maharashtra. Devotees chant the mantra of 'Ganpati Bappa Moriya' during the 10-day long festivities. On the tenth day, Ganpati idols are carried in processions with music and bhajans to be immersed in the sea or nearby water bodies. It is believed that every year, for a period of 10 days, Lord Ganesha descends from Mount Kailasha to fulfill his worshippers' desires and returns to his parents, Goddess Parvati and Lord Shiva on the final day. Devotees bid him farewell by requesting him to return sooner the next year (Hindi: Ganpati Bappa Moriya, Agle Baras Tu Jaldi Aa).
Legend of Ganesh Chaturthi / Vinayaka Chaturthi
The legend associated with his birth says that Goddess Parvati created Lord Ganesha from sand to keep guard while she bathed. The naive Lord Ganesha, dedicatedly watching over his mother, denied entry even to Lord Shiva. An enraged Lord Shiva chopped off his head to gain entry. Goddess Parvati told Lord Shiva that Ganesha was their child and asked for his life. Shiva asked the devas to look for a deceased individual who lies still facing North. The devas could only locate a dead elephant with its head pointing to the north and took its head to Lord Shiva, who put it on Lord Ganesha's neck. This is also why Lord Ganesha is called Vakratunda and Gajanand.
Lord Ganesh symbolism
Ganesha's elephant head is symbolic of strength and the balance between knowledge and action, his large belly symbolises generosity and acceptance, his single tusk and small eyes represent one-pointedness and his upraised hand is symbolic of protection.