2024 Sankashti Chaturthi Ashburn, Virginia, United States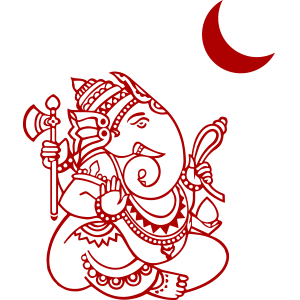 2024
Ashburn, Virginia, United States
When is Sankashti Chaturthi
in September, 2024
21 September, 2024 (Sankashthi Chaturthi)
Get your Kundali Report Now by Renowned Astrologers in just $ 14.99/-
Highly Recommended
Get Complete Kundali Report
Sankashti Chaturthi
Sankashti Chaturthi or Sankatahara Chaturthi is a festival devoted to the benign Elephant God or Lord Ganesha. On this day, devotees worship Lord Ganesha to overcome their hurdles in life and to come out as an achiever in difficult times. This Hindu festival is observed every month on the "Chaturthi" (Fourth Day) of the Krishna Paksha (the waning phase of moon). It is also known by the name of "Sankat Hara Chaturthi" in the state of Tamil Nadu in India. The most promising and auspicious Sankashti Chaturthi is known as the Angaraki Chaturthi, which falls on a Tuesday.
A lunar month in the Hindu Panchang shows two Chaturthi Tithis (Dates). 'Sankashti Chaturthi' falls after Puranmasi or on the full moon day during the Krishna Paksha, while the 'Vinayaka Chaturthi' falls after Amavasya or on the new moon day during the Shukla Paksha. Sankashti Chaturthi is celebrated in the Northern as well as the Southern states of India. The word "Sankashti" comes from Sanskrit and implies "freedom from difficult times".
Also see: This month's panchang
List of Sankashti Chaturthi 2024
Sankathara Chaturthi Pooja Procedure
Devotees wake up early this day to worship Lord Ganesha as per the norms of

Sankashti Chaturthi fasting procedure

.

You may only eat the roots of plants, fruits and raw vegetables while doing this

pooja

.

A normal diet on this day comprises of fresh potatoes, Sabudana and peanuts.

Durva grass and fresh flowers are used to decorate the idol of Lord Ganesha.

This is followed by narration of the

'Vrat Katha'

for the month in honour of the Lord.

Sankatahara Chaturthi Pooja is done in the evening after viewing the moon

(Chandrodaya)

. You can break your fast only after you have held the moon in plain sight.
Importance of Sankashti Chaturthi
The sighting of the moon is a sacred ritual observed diligently on the Chaturthi Tithi. After the Sankashti Chaturthi moonrise, the fast is broken. It is believed that all desires get fulfilled if an individual keeps this fast. There are a total 13 Vrats, which constitute the perfect cycle of Sankashti Chaturthi and for every Vrat there is a different Vrat Katha. 'Adika' is the last Katha which can be read once every four years.
Also read: Vinayak Chaturthi and Ganesh Chaturthi