2023 Ekadashi Vrat Ashburn, Virginia, United States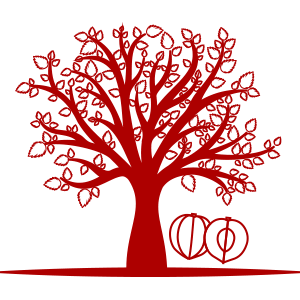 2023
Ashburn, Virginia, United States
When is Ekadashi Vrat
in October, 2023
09 October, 2023 (Indira Ekadashi(K))
24 October, 2023 (Papankusha Ekadashi(S))
Get your Kundali Report Now by Renowned Astrologers in just $ 14.99/-
Highly Recommended
Get Complete Kundali Report
Ekadashi Vrat
Ekadashi Vrat (fast) is one of the most significant rituals observed as per the Hindu Calendar. The word 'Ekadashi' has its roots in Sanskrit language, which means 'Eleven' and corresponds to the 11th day of every fortnight in Hindu Lunar Calendar. Every month two Ekadashi Tithis are observed, each in Shukla Paksha and Krishna Paksha.
As described in the Hindu Scriptures, Ekadashi Vrat lasts for almost 48 hours because the fast begins on the eve of Ekadashi and continues till Sun rises on the day after Ekadashi.
Ekadashi Mantra
Lord Vishnu mantra chanted during Ekadashi Puja is: 'Om Namo Bhagavate Vasudevaya'
It is also advised to chant Hare Krishna maha-mantra, 108 times. The mantra goes as: 'Hare Krishna Hare Krishna Krishna Krishna Hare Hare, Hare Rama Hare Rama Rama Rama Hare Hare or Hare Rama Hare Rama Rama Rama Hare Hare Hare,Hare Krishna Hare Krishna Krishna Krishna Hare Hare.
Devotees should also sing Ekadashi Mata Aarti, while performing their morning and evening prayers.
List of Ekadashi Vrat 2023
Significance Of Ekadashi
Ekadashi is also known as "Hari Vasara" and "Hari din". The importance of Ekadashi Vrata finds mention in the sacred texts of Skanda Purana and Padma Purana. Ekadashi is observed by both Vaishnavas and the Non-Vaishnava community. Devotees who keep this fast refrain from consuming cereals, wheat, spices and most vegetables. The preparation for the vrata begins on Dashami (10th day), or the day before Ekadashi.
This day is dedicated to worshipping Lord Vishnu. Prayers and mantras are chanted, and puja offered in praise of Lord Vishnu to invoke his blessings for all-round prosperity. Bath as a ritual is taken by the devotees on Dashami in the morning. Devotees can also sing Aartis, narrate Ekadashi Vrata Katha (Ekadashi story) and give spiritual sermons after sunset on Ekadashi.
What is Ekadashi Puja Vidhi?
On this day, devotees should wake up early in the morning and pledge to fast for the day during the early morning prayer. While worshipping Lord Vishnu, it is important to include Holy Ganga water, Holy Basil, flowers and panchamrit. Fasting can be observed in two ways- nirahar and falahar. People who fast on this day, can consume food after evening prayers of Lord Vishnu. However, Ekadashi Parana Vidhi is completed on the next day of the fast on the Dwadashi day.
What is Ekadashi Vrat Parana Vidhi?
The process of breaking the Ekadashi fast after its completion is called Ekadashi Vrat Parana. This is performed on the following day of Ekadashi, i.e. Dwadashi, after the sun rises. It is of utmost importance that Ekadashi Parana is performed on the Dwadashi tithi only, and specifically in the first quarter of the day, which is also called as Hari vasar
It is believed that serving food to a Brahmin or helping the poor on Dwadashi tithi should be done.
What is Ekadashi Vrat Katha?
There are a total of 24 Ekadashi Vrat observed every year, 12 for Shukla Paksh and 12 for Krishna Paksh. For every fast there is a different Ekadashi Vrat Katha. Vaikuntha Ekadashi and Ashadi Ekadashi are the most celebrated.
What is Allowed Ekadashi Food?
If you're keeping Ekadashi fast, here are a few things you must keep in mind:
You can consume only one meal in the whole day. Avoid salt in the meal.
Fresh fruits, dry fruits, vegetables, nuts and milk products are among the most preferred edibles consumed on this day.
Sabudana Khichdi made from sabudana, groundnuts and garnished or mixed with potatoes is consumed as an alternative to cereals.
You cannot have any form of cereals. Even dal (pulses) and honey is also avoided on the day of Dashami. Consumption of Rice is especially prohibited on this day.
Consumption of alcohol and non-vegetarian food are to be thoroughly avoided.
Ekadashi, complete fasting is to be observed. There are some devotees who do not even consume water. This fasting is known as Nirjala Ekadashi.
On Dwadashi (twelfth day), the day after Ekadashi, the routine of Dashami is to be followed. Have your bath early in the morning and offer prayers to Lord Vishnu by lighting a diya (earthen lamp). The fast can be broken by eating food prepared on the day of Dashami.