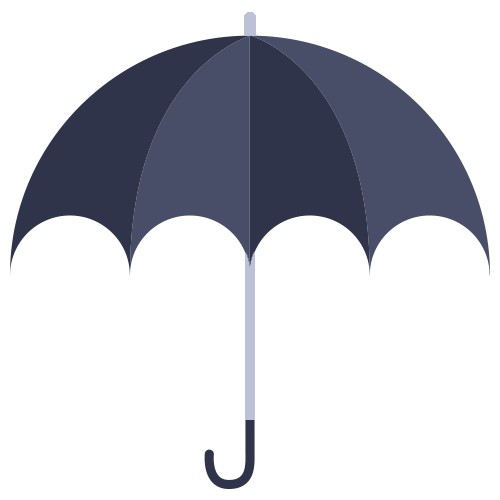 Jyeshta Nakshatra reflects the glorious aspects of Lord Indra which signifies achievement, splendor and material richness. It represents the senior or the elder one and denotes supreme glory. As per the Hindu calendar, the Jyeshta month has derived its name from the Jyeshta Nakshatra. It is the star connected with seniority. It bestows the native with intellectual abilities and protection.
According to the Vedic Astrology, Mercury is the governing planet of Jyeshta Nakshatra. It appears to be an earring, talisman or umbrella which symbolises eldest sister, the holy river Ganges or the middle finger. Indra is the Hindu Deity for this Nakshatra. The gender of Jyeshta Nakshatra star is female. As the ruling deity is Lord Indra, it blesses the natives with courageous and shrewd nature.
Is your Janma Nakshatra Jyeshta? Find it using our Nakshatra (Birth Star) Finder
Let's find out about the personality, characteristics, health, family life, profession and other insightful details about people who have Jyeshta as their Janma Nakshatra.
Jyeshta Nakshatra Characteristics
Being born in the Jyeshta nakshatra you hold an aspect of remaining conscious regarding maintaining and living up to an image.
You possess intellectual and emotional alertness.
You are much inclined towards attaining material benefits.
You are very eager and curious and want to know about everything.
Kindness and sympathy are your traits which makes you helpful.
You are highly motivated by ambitions and remain determined at work.
You are marked by immense openness and secrecy is not in your nature.
You are also impulsive and rash at times which makes you lose your temper.
Jyeshta Nakshatra Strengths
Generous, passionate, successful, potential to build a good network of friends, self-reliant, reputable, wealthy, innovator, achiever, virtuous, take charge of things, determined, satisfied, potential to invent things and new designs, and receive much honor and fame.
Jyeshta Nakshatra Weaknesses
You are impulsive, short-tempered, highly intense for other people, tormented, dramatic, sympathy seeker, egoist, hide intentions, possessive, immoral, control freak, and conniving.
Jyeshta Male Characteristics
The male individual of Jyeshta Nakshatra are very sober and clean individuals but most of the time your qualities and potential get unnoticed. You do not possess the potential to even tolerate and cope up with little difficulties. You can't resist yourself from sharing talks as you are not a secret keeper whether it is about others or your own life. Your anger and short temper is the only reason behind your failures and recurring troubles in life. You have a tendency to trouble those individuals who helped you the most.
Jyeshta Female Characteristics
If you are a female individual who was born in the Jyeshta Nakshatra then you are an intelligent woman. You are always curious to know what others talk and think about you. You are extremely good in organizing things and events. You always try to dominate others both in personal and professional life. You are good in sports but average when it comes to studies. You prefer enjoying the laurels and accomplishments of your husband by staying at home rather working anywhere. But because of your short temper, you never relish a harmonious life. You are also over-sensitive and intuitive.
Must See: 27 Constellation Names & Characteristics
Jyeshta Education/ Career Interest/ Profession
You are tend to leave your birth place or home at a very young age to pursue your career. You will start earning your bread with your keen determination and sincere efforts. You are likely to get a good position at workplace because of your sincerity and firmness. You will be changing your professions or jobs very quickly. You will experience a period full of trials till the age of 50 years but soon after that you will enjoy stability in life. You will face maximum troubles and hardships in the age between 18 to 26 years. During this phase, you are likely to face financial problems, mental disagreement and mental agony. When you will attain the age of 27 years, a progressive period will start for you but with a slow speed till the age of 50 years.
Most Suitable Profession: Management, Musician, Self-employed, U.n. Personnel, Military Leader, Intellectual, Modeling, Engineer, Dancer, Philosopher, And Detective.
Jyeshta Nakshatra Family Life
The male natives of Jyeshta Nakshatra would not get any support from their siblings or mother. You are not liked by your family members as they prefer maintaining their separate individuality and being the independent thinkers; they do not like your interference. You will be dominated by your wife. If you are a female native of this Nakshatra, then you are unable to live a harmonious and peaceful domestic life. You might also remain childless and because of the same would get a lot of harassment from your in-laws' side. You will remain detached from your relatives and neighbours as they are the only one who create rifts between you and your partner. You will have to strive really hard to maintain peace in your life.
Jyeshta Nakshatra Health
The male native of the Jyeshta Nakshatra are likely to face some minor health problems such as dysentery, cold, pain in shoulders and hands, stomach problems, frequent fevers and asthmatic attacks. If you are a female native of this Nakshatra then you might not experience a good health and you will suffer from problems like joint pains, kidney infection and uterus problems.
Jyeshta Nakshatra Names
For a newborn under the Jyeshta Nakshatra, the most suitable name would be the one that begins with the following syllables: No, Ya, Yaa, Yi, Yee, Yu
What is the lucky stone for Jyeshta nakshatra?

Emerald
What is the lucky number for Jyeshta nakshatra?

5
What is the lucky colour for Jyeshta nakshatra?

Cream
What are the lucky days for Jyeshta nakshatra?

Saturday and Tuesday