2017 Margashirsha Purnima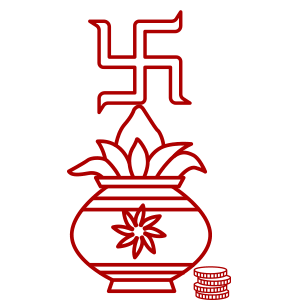 Purnima that comes up in the Shukla Paksha of Margashirsha month is known as Margashirsha Purnima. Battisi Purnima or Korala Purnima are other names often used for Margashisrsha Purnima. As mentioned in the ancient Hindu scriptures, the month of Margashirsha Poonam is known as the month of religious activities, worship and charity. It is believed that the era of Satyug, began this month and that is the reason that tapasya, worship and other auspicious activities performed on this day are highly rewarding. Bathing in the sacred rivers of Haridwar, Banaras and Prayagraj are known to be highly auspicious on this day.
Margashirsha Purnima Vrat Significance
It is trusted that young ladies who take a heavenly plunge in the River Yamuna on Margashirsha Purnima will get craved life accomplice. The time of Margashirsha is viewed as extremely propitious in the conventional Hindu schedule.
In the Hindu religious sacred writings, this month is additionally alluded as 'Magsar', Agahan or 'Agrahayan'. Much the same as the lunar months of Vaishakh, Kartika and Magha, cleaning up in the sacred streams on Margashirsha Purnima is essential.
Likewise, fasting upon the arrival of Margashirsha Purnima stipends satisfaction of all longings or wishes. Intellectuals and researchers trust that by performing magnanimous exercises on this blessed day, every one of the transgressions will be alleviated.
On Margashirsha Purnima, Lord Vishnu is loved as 'Narayana'. In the Puranas, this month was alluded as 'Maasonam Margashirshoham' suggesting that there is no month that is more hopeful than Margashirsha. The Full Moon day in the promising month of Margashirsha of the conventional Hindu schedule, is commended as 'Margashirsha Purnima'.
On this day aficionados perform ceremonial shower in the sacrosanct waterways and love Lord Vishnu devotedly. Hindu aficionados venerate the Moon God as it is trusted that on this day, Moon was honored with 'Amrit'. Margashirsha Maas is the ninth month of the Hindu timetable and according to the Hindu sacred texts this month is thought to be the time of commitment.
In South India especially, uncommon customs are held in a few sanctuaries devoted to Lord Dattatreya. Margashirsha Purnima is otherwise called "Dattatreya Jayanti". Master Dattatreya is known to be a symbol of the Trimurti (Brahma, Vishnu and Mahesh). According to the legends, in the Pradosh Kaal, on Margashirsha Purnima, Lord Dattatreya was incarnated on earth and from that point forward this day is seen as His introduction to the world commemoration.
In a few locales of India, Margashirsha Purnima is likewise alluded as "Battissi Purnima", "Korala Purnima", "Naraka Purnima", or "Margashirsha Poonam Udyatithi Purnima".
Margashirsha Purnima Vrat Vidhi and Puja
Fasting on this day and performing Puja of the Gods and Goddesses on this day, leads to a path of happiness and prosperity. There are various rituals that one needs to follow while fasting on this day.
Worship Lord Narayana. Wake up early in the morning, bathe in a holy river and vow for the fast while meditating in the Lord's name.


Wear white clothes and perform achamanam (purification process before Puja) before your begin the Puja, and then meditate in the name of God by chanting "ऊँ नमोः नारायण".


Offer flowers and perfume to the God.


Set a Puja sthal and create an altar for the Havan. Perform the Havan by offering ahuti- oil, ghee, bura, etc to the Agni.


Complete your fast after concluding the Havan, as you ruminate the name of Lord Vishnu.


Sleep close to the idol of Lord at night.


On the next day, it is advised to perform Dan-Dakshina and feed the needy Brahmins.


Margashirsha Purnima Date and Time
One should always consult daily Panchang and daily hora timings to find the exact Margashirsha Purnima date and time.
Poornima fasting throughout the year
According to the Hindu calendar which starts from Chaitra month (March-April), the full moon that falls throughout the year is as follows: -