chandra darshan vrat puja vidhi
CHANDRA DARSHAN VRAT PUJA VIDHI
Talk To Astrologer
Ask auspicious muhurat for Wedding, Vehichle Purchase, Property Purchase. Also get complete solution of your problems.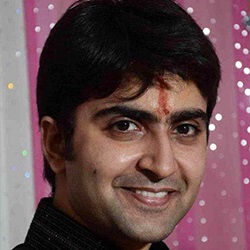 Acharya Utsav
Vedic Astrology
10 Years

Acharya Uttam
Vedic Astrology
10 Years

Acharya Salila
Vedic Astrology
7 Years
Schedule a Call @ $9.99 only
Navratri - Day 1 Pratipada
3rd April, 2022
---
Navratri - Day 2 Dwitiya
4th April, 2022
---
Navratri - Day 3 Tritiya
5th April, 2022
---
Navratri - Day 4 Panchami
6th April, 2022
---
Navratri - Day 5 Shashthi
7th April, 2022
---
Navratri - Day 6 Saptami
8th April, 2022
---
Navratri - Day 7 Ashtami
9th April, 2022
---
Navratri - Day 8 Navami
10th April, 2022
---
Navratri - Day 9 Dashami
11th April, 2022
Chandra Darshan - Puja Vidhi and Mantra
About Chandra Darshan
Chandra Darshan is considered as a fortunate event in Hinduism which falls once in every month of the Hindu calendar. Chandra Darshan is performed when the Moon becomes visible for the first time after no moon day or Amavasya.
There are several religious beliefs which are associated with the Chandra Darshan. On the auspicious day of Chandra Darshan, the devotees keep a fast, perform puja and worship Lord Chandra. All the rituals are considered to bring in prosperity and happiness as it is believed that when the deity is pleased then the devotee is blessed with success and good fortune.
Read About: Chandra Darshan Importance in Your Janam Kundli
Chandra Darshan Puja Vidhi
The devotees perform a whole day fast on the eve of Chandra Darshan. The aspirants are abstained from drinking water or eating anything.
In the evening only the fast is concluded after sighting the moon. Before worshipping the Moon God, the aspirants take a holy bath.
Devotees observe and worship the moon just after the sunset.
Moon is worshipped with water, rice and roli. It is then followed by observing the charitable activities of donating sugar, rice and clothes to the Brahmins.
People can also donate sweets, fruits and money. For pleasing the Moon God, people usually donate milk and rice to the poor people on this day.
After this, the fast is completed by eating 'satvik' food.
Benefits of Chandra Darshan Puja
The devotees who perform the Chandra Darshan puja are blessed with success, luck, happiness and health. Following are some of the key benefits that the devotees who perform the Chandra Darshan Puja are bestowed with:
Good decision making: Performing Chandra Darshan Puja blesses the devotee with an immense power of making good decisions in their lives. It enhances their analytical skills and competence which results in good decision making.
Good memory: Observing the Chandra Darshan puja bestows the devotee with good memory power as it has a major impact on the mind and helps in empowering one with sound memory.
Success: When a person performs the Chandra Darshan puja then it is believed that he or she will be blessed with huge success in all the aspects of their lives.
Peaceful mind: Performing Chandra Darshan Puja calms and pacifies a person. It enables one to have peaceful mind as it provides calmness and peace in all the spheres of life and in whatever you do.
Relaxation: Observing the Chandra Darshan puja bestows the devotee with power to come out of mental depression and day to day tensions. A Puja done with devotion helps keep all the stress at bay.
Chandra Darshan Mantra
These mantras which should be recited on Chandra Darshan Day with pure devotion so as to attain the maximum blessings of Chandra Dev.
Chandra Gayatri Mantra on Chandra Darshan
Om padma dwajaya vidmahe
Hema roopaya dheemahi
Tanno soma; prachodayaat
Om Shraam Shreem Shroum Sah Chandraya Namah
The festival of Chandra Darshan is associated with a lot of religious significance. Know about the significance of this festival and the Shubh Muhurat of this day to perform rituals and Puja.
Please Read Chandra Darshan Puja Vidhi in Hindi
Navratri - Day 1 Pratipada
7th October, 2021
---
Navratri - Day 2 Dwitiya
8th October, 2021
---
Navratri - Day 3 Tritiya
9th October, 2021
---
Navratri - Day 4 Panchami
10th October, 2021
---
Navratri - Day 5 Shashthi
11th October, 2021
---
Navratri - Day 6 Saptami
12th October, 2021
---
Navratri - Day 7 Ashtami
13th October, 2021
---
Navratri - Day 8 Navami
14th October, 2021
---
Navratri - Day 9 Dashami
15th October, 2021